What is the Plot?
Everyone knows about Far Cry. This is a single player game which always follows an awesome story till the end. In this part, the gamer will visit Himalayas for a very special reason. We are not going to tell you the reason, let that be a spoiler.
The game is going to release on November 18th in NA and it will be available around the globe within the 22nd of November. The game will release for every platform at once so it doesn't matter whether you use a console or a PC, you will get the taste of this game. Though it will be a tough task for you to play this game if you are a PC user. Let's look at the system requirements of this game. This is the predicted minimum requirement that will be needed to play this game.
A processor of either Intel Core 2 duo with 2.4GHz or a AMD cpu with dual core and 5600+. You will also need either a Nvidia GPU of minimum GT 630 or a AMD GPU 1GB DDR3. You won't need a huge RAM for this game. 2 GB is the minimum requirement. All the operating systems will support this game. DX 9 is the minimum requirement but it is highly suggested to get a DX 11. A Hard disk space of 15GB will be required.
Note: There was a controversy that the cover guy of Far Cry is promoting homosexuality. This was a shock for most of the Far Cry series lovers. Hopefully the game will come with the answers of this controversy.
So, what are you waiting for? Clean your PC and Consoles and get ready for this awesome game. Check the trailer here: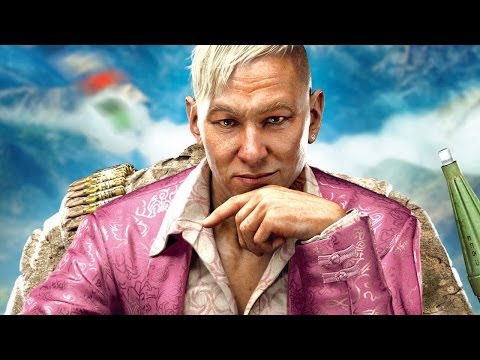 //TODO: Rijesiti rating i odkomentarisati ovo kad rijesim ?>